Responsible investment
Responsible investment supports the overall objective of safeguarding the fund's assets for the long term. We work on standard setting, ownership and risk management as an integral part of our investment activities.
INVESTING RESPONSIBLY TO SAFEGUARD WEALTH
Our mission is to safeguard and build financial wealth for future generations. The objective for the fund's management is the highest possible return with an acceptable level of risk. Responsible investment supports this objective and is an important and integral part of Norges Bank Investment Management's mandate.
Our work is based on three pillars. Helping improve standards of corporate governance, exercising our ownership rights responsibly, and monitoring and managing the risk in the fund's investments by addressing a variety of factors.
Standard settinG
Principles and

expectations
Standards and practices
Research and data
Ownership
Voting
Interaction with companies
Environmental investments
Risk management
Risk monitoring
Risk-based divestments
Ethical exclusions
LONG-TERM RETURN
We are a large, global investor with a long-term investment horizon and we aim to exploit the fund's unique characteristics. We enhance the investments through long-term management, and aim to contribute to market practices that benefit capital markets in the long term.
Sustainable markets and companies
As a long-term financial investor we stand to benefit from sustainable development of the markets and companies we invest in. Our management therefore takes account of environmental, social and governance issues that could have a significant impact on the fund's performance. We perform risk assessments at company, sector and country level and have selected various focus areas that we pay extra attention to. Because the risk picture is complex, our assessments need to be forward-looking and have a long horizon.
We work with international bodies on standards and principles. These play an important role in the formulation of our own principles, in our ownership work and in our risk management. We also communicate our expectations as a shareholder and exercise our ownership rights by voting and by engaging with companies and their boards.
We monitor various types of risk in the fund's portfolio of companies. We make additional investments in environmental technology through our environment-related mandates. We may also decide to divest from companies following risk assessments.
CORPORATE GOVERNANCE ADVISORY BOARD
The Corporate Governance Advisory Board is an external body that provides strategic recommendations on our long-term ownership work. It also offers tactical advice on ownership issues. This supports our goal of being more closely involved in board nomination and selection processes at certain companies.
The advisory board consists of three acknowledged experts with international reputation in the corporate governance field: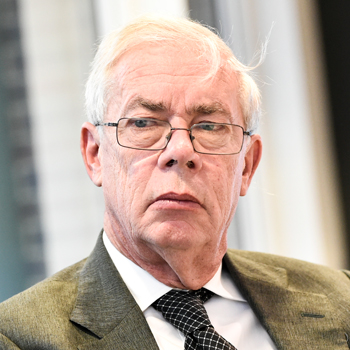 John Kay is an economist and writer focusing on the relationship between business and economics. He is a visiting professor of economics at the London School of Economics and a Fellow of St John's College, Oxford, the British Academy and the Royal Society of Edinburgh. He chaired the Kay Review of the UK equity markets and long-term decision making.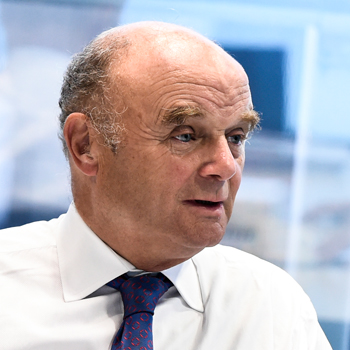 Anthony Watson is a director of Lloyds Banking Group, Hammerson and Witan Investment Trust. He has previously served as chief executive at Hermes Pensions Management, as member of the Financial Reporting Council, chairman of the Marks & Spencer Pension Trust and member of Norges Bank's Executive Board's advisory committee on the supervision of investment management.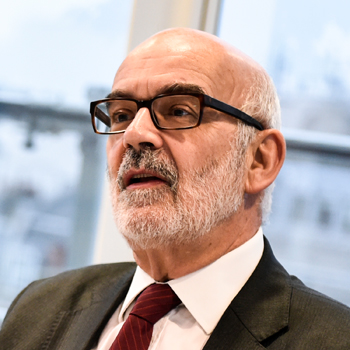 Peter Montagnon is associate director of the Institute of Business Ethics and a board member of Hawkamah, the Institute for Corporate Governance. He was previously Head of investment affairs at the Association of British Insurers and a journalist at the Financial Times. He has also served as a member of the European Commission's Corporate Governance Forum and as chairman of the International Corporate Governance Network.