Fund makes new investment in Paris
Norges Bank Real Estate Management has signed an agreement to acquire a 100 percent interest in a retail and office property located on 79 avenue des Champs-Elysées in central Paris.
17 December 2018
The agreement was signed on 13 December 2018 and is scheduled to close before year-end 2019.
Norges Bank Real Estate Management will pay 613 million euros for the 100 percent interest in the property. The asset will be unencumbered by debt, and no financing will be involved in the transaction.
The seller of the property is Groupama Group.
The property comprises 7,200 square metres of retail space and 3,100 square metres of office space.
PRESS CONTACT:
Line Aaltvedt
Communications Manager
Tel: +47 948 54 656
E-mail: lhl@nbrem.no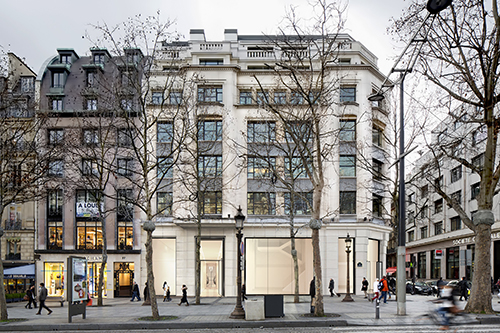 Photo: VPdesign – Valérie Poli