Guidance document for sustainable real estate investments
This guidance document identifies how Norges Bank Real Estate Management promotes environmentally sustainable management across our unlisted real estate portfolio.
27 October 2016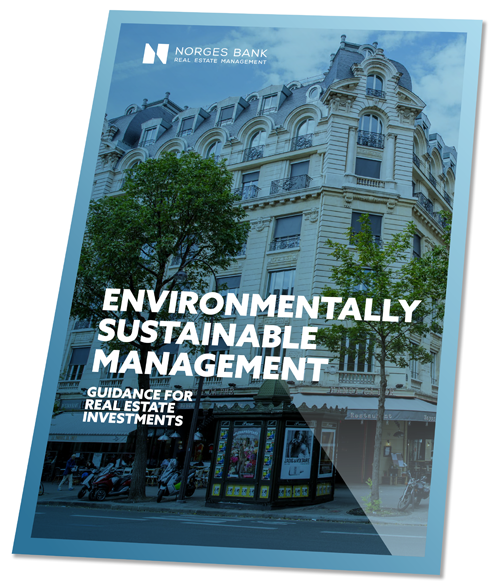 The purpose is to express what Norges Bank Real Estate Management regards as responsible and commercially viable operating principles for real estate investments. These principles serve as a starting point for working with our real estate partners and asset managers, to ensure that our properties are managed in a responsible and environmentally sustainable manner. They are based on internationally recognised standards.
We work to safeguard and build financial wealth for future generations. We expect that sustainable management of the properties owned by the fund will contribute to higher demand, lower operating costs, more productive workplaces, and less regulatory risk. We believe that responsible and sustainable management of the properties supports our goal to achieve the highest possible long-term return.