Fund makes new investment in London
Norges Bank Real Estate Management has acquired 100 percent of the long leasehold interest in 355-361 Oxford Street, a 59,000 square foot retail and office property in central London.
15 July 2016
The agreement was signed and completed 15 July 2016.
Norges Bank Real Estate Management paid 124 million pounds for the property, which is held long leasehold from the City of London Corporation with 139 years unexpired term. The asset is unencumbered by debt, and no financing was involved in the transaction.
The seller of the property was Aberdeen UK Property Fund.
The main tenant in the property is Boots, which has a 31,500 square foot flagship store over four floors. Boots also occupies 14,500 square feet of office space on the upper floors of the building. The transaction includes two adjoining buildings, which comprise office, restaurant and retail space totalling 13,000 square feet.
Press contact:
Line Aaltvedt, Communications Advisor
Tel: +47 2407 3559/ +47 948 54 656
Email: press@nbim.no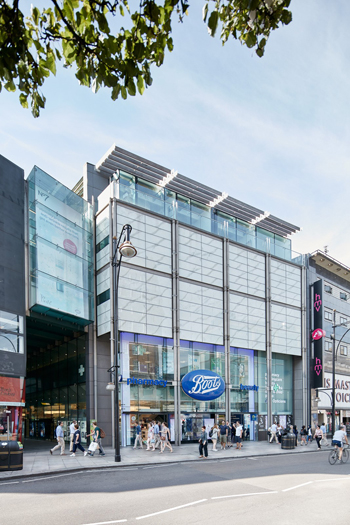 Photo: Aberdeen UK Property Fund