Fund makes new investment in logistics
22 July 2015
Norges Bank Investment Management has acquired a 50 percent interest in a logistics portfolio comprising eight buildings in the United Kingdom, Poland and France, through its joint venture with Prologis.
The agreement was signed and completed 12 May 2015. Norges Bank Investment Management paid 155 million euro for its 50 percent stake, valuing the portfolio at 310 million euro. The transaction did not include any debt financing.

Norges Bank Investment Management bought its stake from Prologis, who previously owned 100 percent of the portfolio.

The portfolio includes eight buildings with a total volume of 2.8 million square feet. The properties are located in Daventry, Minworth and Kettering in the United Kingdom, in Vémars in France and in Wroclaw in Poland.

Prologis will continue to perform the asset management of the portfolio on behalf of the joint venture.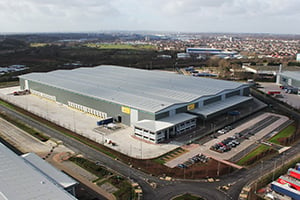 Photo: Prologis