Equity management
The fund's equity investments are spread across many different countries, sectors and companies to capture global value creation and diversify risk as best possible.
The fund is invested in around 9,000 companies all around the world. The largest geographical exposure is to North America and Europe, followed by developed markets in Asia and Oceania and emerging markets.
Investments are limited to companies listed on regulated exchanges and companies where the board has expressed an intention to apply for listing on an exchange. The fund may hold no more than 10 percent of the shares in a listed company.
Investments are spread across a variety of sectors, with exposure based on each sector's market capitalisation.
The FTSE Global All Cap stock index is the starting point for the fund's equity investments and is the benchmark index applied by the Ministry of Finance.
HOLDINGS IN EQUITY MARKETS
Percentage of market value of equities in the benchmark index
Source: FTSE, Norges Bank Investment Management
The fund's largest equity holdings
As at 30 June 2018. Millions of kroner
| Company | Country | Holding |
| --- | --- | --- |
| Apple Inc | US | 68,282 |
| Amazon.com Inc | US | 56,271 |
| Microsoft Corp | US | 56,144 |
| Alphabet Inc | US | 52,734 |
| Royal Dutch Shell Plc | UK | 52,512 |
| Nestlé SA | Switzerland | 46,529 |
| Facebook Inc | US | 34,269 |
| Tencent Holdings Ltd | China | 33,812 |
| Roche Holding AG | Switzerland | 31,343 |
| Novartis AG | Switzerland | 31,084 |
Show more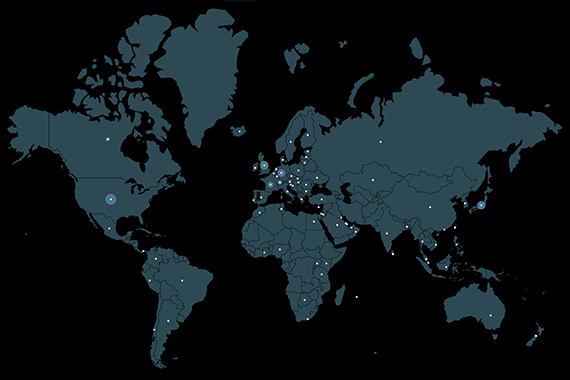 holdings
Total list of company investments
The fund's total holdings are published annually with the annual reporting on the fund. The annual holdings as of 31 December are available from inception in 1998.
Responsible investment
Norges Bank Investment Managment is an active owner with a long investment horizon. Well-functioning, legitimate and efficient markets, good corporate governance and sustainable business practices are important to us. We therefore consider environmental, social and governance issues at the companies we invest in.
VOTING AND EXPECTATIONS to companies
We exercise our voting rights and engage with companies' board and management to safeguard the fund's investments. Selected topics are followed up across the companies in the portfolio. We have also formulated expectations for how we expect companies to manage risk and report on their activities. We publish position papers, our voting guidelines and how we voted at companies' general meetings.
Our voting can be accessed one business day after the general meeting has concluded.
OBSERVATION AND EXCLUSION and RISK ASSESSMENTS
The Ministry of Finance has issued guidelines on the observation and exclusion of companies from the Government Pension Fund Global. The ministry has set up a Council on Ethics as an independent body to investigate and evaluate companies and make recommendations on observation and exclusion. Norges Bank's Executive Board takes the actual decision to exclude a company or place it under observation following a recommendation from the Council on Ethics.
Norges Bank Investment Managment views risk-based divestments as a tool to reduce our exposure to risks that we believe could have a negative impact on the portfolio over time. The decision to reduce our exposure to individual sectors or companies through risk-based divestments is based on a total assesment of individual companies´ exposure to, and managment of, relevant environmental, social and governance risk.
More on observation and exclusion of companies