Responsibility
We invest and exercise our ownership rights responsibly, because the fund's investments are about the future and belong to our future generations. We aim to contribute to efficient and well-functioning markets and promote work on international standards for responsible investment.
Report
Responsible investment
2018
Our mission is to safeguard and build financial wealth for future generations. We manage the fund responsibly in order to support the investment objective of the highest possible return with a moderate level of risk. Read about our responsible investment in 2018.
Read the report
Our Voting
We are an active owner
In 2018 we voted at 11,287 shareholder meetings. Representatives of the fund had 3,256 meetings with company management.
We have clear expectations of companies in areas such as corporate governance, shareholder rights, social issues and the environment. Our tools for active ownership are dialogue with companies, investors, regulators and other standard setters, voting at shareholder meetings and filing shareholder proposals. Our mission is to safeguard and build financial wealth for future generations. Active ownership protects shareholders' rights and provides a basis for profitable commercial activity. Responsible investment safeguards the value of investments. This will benefit the people of Norway.
See how we voted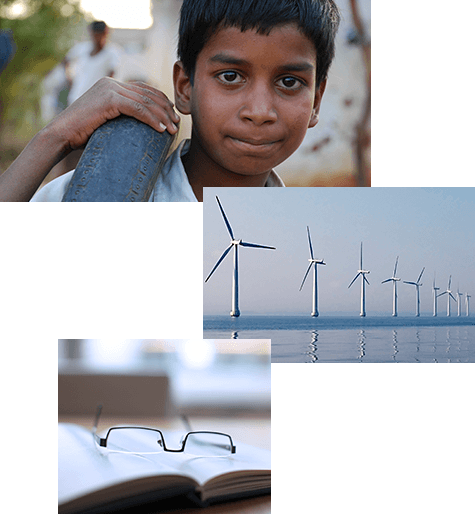 Expectations towards companies
Our focus areas
We communicate our expectations to companies and perform annual focus area assessments where we gather information and carry out analyses on selected topics that are relevant across multiple sectors. We have three focus areas dealing directly with corporate disclosure on environmental and social issues:
Over time we have reviewed whether companies disclose strategies, guidelines, business plans and reports that suggest that they are well-prepared to manage risk in these areas. Our assessments cover selected sectors and markets which we deem particularly exposed.
More on risk management
Risk monitoring
ENVIRONMENTAL, SOCIAL AND GOVERNANCE RISKS
Monitoring environmental, social and governance risks in the portfolio is an important aspect of our risk management. We assess risk at the market, sector and company level.
We have divested from a number of companies in recent years in order to reduce our exposure to risks that we believe could have a negative impact on the portfolio over time. Where we have substantial investments in a company, dialogue may be a more suitable approach than divestment.
Ethical exclusions
Exclusion of companies
The Ministry of Finance has issued specific Guidelines for Observation and Exclusion from the Government Pension Fund Global. The criteria for observation and exclusion have been endorsed by the Storting – the Norwegian parliament.
These criteria relate to specific product types and entail that the fund must not invest in companies which themselves, or through entities they control, produce weapons that violate fundamental humanitarian principles through their normal use, produce tobacco, or sell weapons or military material to certain countries. Companies may also be excluded if there is an unacceptable risk of conduct that is considered grossly unethical.
Norges Bank decides on the exclusion of companies from the fund's investment universe, or to place them on an observation list. The decisions are based on recommendations from the Council on Ethics appointed by the Ministry of Finance.
Excluded companies